"Didjergudahn Satdeh?"
"Yeah, bleddy rammel wonnit!"
Tales from the Forest 'Owden Days'
By Rob Raynham . . . one of the Radford 'owd boggers'

Last updated 17th November 2000
Down Trentside Way!

The Trent and City Ground on the Wednesday of the postponed Huddersfield Town game!
In all my years living in Nottingham I have never seen the river so high. Furthermore I have never known a match called off for general reasons of public safety, rather than problems with the pitch or inclemancy of weather. Indeed, despite the river being so high the playing surface remained in perfect condition and not a drop of floodwater despoiled the immaculate field of battle.
The Garibaldi Reds
The Forest Football Club was formed in 1865. The previous year there had been a triumphant visit to the UK by Giuseppe Garibaldi which had captured the public imagination. Garibaldi was an Italian general and had been a prime mover in the unification of Italy in 1861 - before then it had been for centuries a series of Nation States (Lombardy, Tuscany, Piedmont etc). Unification brought King Emmanuel II to the throne of a united Italy and Garibaldi achieved fame because of his role. Garibaldi himself had the reputation of being a daring and imaginative military tactician, winning many battles with swift movements of his army from one location to another. His army wore scarlet red shirts and unsurprisingly were referred to as Garibaldi's redshirts. The young men who formed the Forest Football Club wanted in some way to associate themselves with the daring, tactical imagination and swiftness of Garibaldi and thus adopted red as the club colour in honour of the man himself and his brave redshirts. After the club's inaugural meeting the Treasurer, Wm. Brown, was dispatched into the town with sufficient funds to purchase a set of scarlet red silk caps, with tassels, from Committee member Chas. Daft's drapery store. From then on the players wore these caps at matches to represent and identify the Forest club. Thus did the colour red become forever associated with Nottingham Forest Football Club.

Giuseppe Garibaldi
...you may be wondering whether the famous garibaldi biscuit has anything to do with General Garibaldi. Well it has. Garibaldi instructed his cook to devise a lightweight, high energy foodstuff that his men could eat whilst on the march. He came up with the garibaldi biscuit.
The inaugural meeting that formed the club took place in a pub called the Clinton Arms, on North Sherwood Street. If you know Nottingham the pub was located at the north-west junction of Sherwood Street and Burton Street on a site now occupied by the Nottingham Trent University Newton Building.
Forest's 1898 Cup Final triumph
The Final of the FA Cup in 1898 was played at the Crystal Palace, Sydenham, south London. Several thousand travelled down on organised trains from Nottingham to watch Forest take on Derby County. The prospects of a victory for the Reds did not look good, as a couple of weeks earlier Derby had put five past Dennis Allsopp in a League game. Forest, however, had rested several first-teamers for that match whilst the Rams fielded a full-strength side, including England regular Steve Bloomer. However, Forest themselves were now at full strength for the final.
Forest team: Allsopp, Ritchie, Scott, Forman, McPherson, Wragg, McInnes, Richards, Benbow, Capes, Spouncer.
Forest took the lead with a goal from Arthur Capes and, after Bloomer himself had equalised, put the Reds ahead again with a tap-in from short range. Forest held on under increasing Derby pressure, and with a few minutes remaining Forest captain John McPherson put the game beyond the Rams. The Cup was won and was presented to McPherson by Lord Rosebery. Watching was Forest stalwart and former England cap Sam Widdowson. It was his 50th birthday.

Forest with the FA Cup. Back Row L-R – H Hallam (Secretary), Frank Forman, Archie Ritchie, Dan Allsopp, John McPherson, William Wragg, Adam Scott, G Bee (Trainer). Front Row L-R – Tom McInnes, Chas Richards, Len Benbow, Arthur Capes, Alf Spouncer. Why are the Forest lads wearing white shirts? See below . . .
It was a great, battling victory for the Reds, bringing the Cup back to Nottingham for the second time in four years – Notts. County having won the trophy in 1894. Thousands greeted the victorious Reds on their return to Nottingham, and, after a horse-drawn parade through the city, a reception and celebratory dinner was held in the club offices in Maypole Yard, off Clumber Street.
This photograph was taken during the match. It must have been captured just after Forest had scored because seven Forest players can be seen together near the half-way line, and the Derby players are gathering themselves into the 2-3-5 formation ready for the kick-off. Also the 'linesman' on this side of the pitch is moving back to the half-way line. Forest appear to be in an all dark strip - at that time Forest played in 'Garibaldi' red shirts and blue shorts. There were over 60,000 people at the game.
Incidentally, there was a prize for the scorer of the first goal and Arthur Capes must have had a good laugh with his team mates when he was presented with a Raleigh bicycle made in Nottingham! If you know Nottingham, Capes' bike was probably hand-made in the Portland Works, Raleigh Street off Canning Circus – only a 10 minute walk from where the club was formed, 33 years earlier.
Another oddity was the official photograph of the Cup winners. It was customary in those days to photograph the Cup Final teams before the game – both with and without the Cup. It was a dull, overcast day apparently and the photographer deemed Forest's red shirts too dark to provide enough contrast against the chosen background. He therefore suggested that Forest wear Derby's white shirts for the picture, which is presumably why they all look so glum!
Forest help form 'The Arsenal'

Fred Beardsley - a fine
custodian for the Reds.
In 1885 two Forest regulars F W Beardsley and A J Bates found themselves leaving Nottingham to find work in London. They secured positions at the Woolwich Arsenal. This pair, being used to footballing on the Saturday half-holiday and finding no local team to play for, promptly formed a works side. The area of the factory they worked in was called Dial Square, and they adopted this as the name of the team. As the popularity of football grew in London, so the fixture list for The Dial grew. They later changed their name to Woolwich Arsenal, which of course later became simply 'The Arsenal'. Arsenal played their first competitive match on Plumstead Common in 1887.
An interesting sidenote to the story is that, having no kit for the team, Beardsley and Bates wrote to their old mates at Forest asking for help. Forest promptly sent down a ball and an entire red and white team strip – which is why Arsenal play in red and white to this day! To their credit Arsenal reciprocated the gesture in 1965, Forest's centenary year, by presenting the club with a silk team strip.
Sam Widdowson
Sam Widdowson is a legendary figure in the history of Nottingham Forest. He was a great all-round athlete playing not only football for Forest (and other clubs on occasion, including Notts. County), but cricket for Nottinghamshire CCC. He was also a great sprinter, swimmer and oarsman. Famously, he was the first footballer to use cut-down cricket pads strapped outside his socks as protection against 'hacking' – the deliberate kicking of the shins. These primitive protective devices have evolved into the high-tech shinguards of today.

Samuel Weller Widdowson
Widdowson is also credited with the implementation of the first organised player formation – two full-backs, three half-backs and five forwards. Hence the fast-disappearing team numbering, naming and playing position system: 1 – goalkeeper 2 – right-back, 3 left-back, 4 – right-half (back), 5 – centre-half (or pivot, as it was known in the early years), 6 – left-half (back), 7 – right-wing (forward, or outside right), 8 – inside right (or inside forward), 9 – centre-forward, 10 – inside-left, 11 – left-wing (or outside left). This was the accepted formation that was used everywhere for over 70 years until the advent of more complex playing systems devised by the mighty Magyars in the nineteen-fifties, the Italian 4-4-2 system and sweeper formation, Ramsey's 'wingless wonders' of the 60's, and so on right up to today's wing-back formations.
Sam served on the Forest Committee for years, represented the club at the inaugural meeting of the Football League in 1888, and was for a time one of the England selectors. Truly an all-time great in the development of football in general, and Nottingham Forest in particular, Samuel Weller Widdowson was as famous and lauded a 'Red' in his day as Stuart Pearce is today. Also, unlike 'Psycho', he was a local man, being born in Hucknall. If you know Nottingham, Sam lived for a time in Wellington Square, off Derby Road, Canning Circus, and also in Villa Road, near the junction of Mansfield Road and Forest Road, not far from the Forest recreation ground, where the club's early years were spent.
Once a Red
Forest, of course, are the original 'Reds'. The club had adopted red as the club colours, almost literally, on the day of formation in 1865. Of the other well-known 'Reds' Liverpool Football Club were not formed until 1891, and Manchester United, as Newton Heath, originally played in green and blue!
I believe Forest are the only Football League club going back to the earliest days of organised football who have played in their original club colours throughout their entire history.
A snub to 'Professionalism'
Many people wonder why Nottingham Forest, whom, alongside teams such as Notts. County, Aston Villa, Stoke City, Blackburn Rovers, Everton, Preston North End etc., was so instrumental in the development of football in the 1860's, 70's and 80's, were not one of the 12 founder members of the Football League in 1888. The answer is that Forest was against 'professionalism' in the game.
The professional game as we would recognise it was becoming established, with players increasingly coming under contract to one club and being paid for their services – especially the good 'working class' footballers who could not afford membership fees to join football clubs. Like many clubs of the time Forest was organised more along the lines of an exclusive gentlemen's club – being run by a voluntary committee. Forest had, since formation, adopted the way of the 'gentleman amateur'. In fact the players and officials of the club had to pay subscription fees of several shillings per month for the honour of being a member, and only members of the club could represent it as a player. Thus Nottingham Forest was not a working man's football club. The subscriptions collected were used for administering the club, arranging fixtures and paying fees to play clubs, travelling to games, entertaining the opposition, providing the 'playing equipment' of the club, maintaining the ground etc. – not paying players or officials. The 12 founder members of the Football League were all 'professional' clubs and the Forest Committee refused to accept professionalism as a prerequisite of membership. Instead Forest opted to join the Football Alliance, a kind of 'competitor' of the League, playing our first fixture away to Walsall Town Swifts on September 7th 1889 - a 3-1 win!

Alexander 'Sandy' Higgins -
scored Forest's first-ever League goals.
Of course Forest eventually capitulated and applied to join the League in 1891. They were denied, but a year later, after having won the Alliance Championship, was admitted. The League was expanding to two divisions, but Forest was placed straight into the First Division. Our very first match in the Football League was against Everton at Goodison Park on September 3rd 1892. The game finished in a 2-2 draw, with Forest legend 'Sandy' Higgins scoring both Reds goals.
Forest team that historic afternoon: Brown; Earp, Scott, Hamilton, A Smith, McCracken, McCallum, W Smith, Higgins, Pike, McInnes.
Adam Scott and Tom McInnes went on to feature in the Forest FA Cup winning side of 1898. Sandy Higgins' son, also Alexander, played for Forest briefly in the 1920's.
Munich aftermath
The first League game at Old Trafford after the Munich air disaster of February 1958 was the visit of Nottingham Forest on the 22nd. The attendance was 66,123! The match finished 1-1 with Stuart Imlach scoring the Forest goal.
Forest team that day: Thompson, Whare, Thomas, Morley, McKinlay, Burkitt, Gray, Quigley, Wilson, Joyce, Imlach.
It is not widely known outside Manchester, but Liverpool and Nottingham Forest were the only two clubs to offer first-team players on loan to United to enable them to fulfil their fixtures. This was a magnanimous gesture that is remembered by older (and possibly wiser) Manchester United fans, and those who have studied the history of that club.
Frank and Fred Forman
Forget Bobby and Jackie Charlton, forget the Neville brothers – hail Frank and Fred Forman, the first brothers to play for England - and both plied their trade for Nottingham Forest. Frank was in the winning 1898 Cup Final side against Derby.

Frank Forman
Not only were they the first brothers to play for England (50-odd years before the Charltons), they were the first who played for the same club (90-odd years before the Nevilles), and they were the first (and as far as I know only) to both score in the same International match! They both got on the scoresheet against Ireland at Roker Park, Sunderland on 18 February 1899. It was Fred's England debut and he marked it in style with 2 goals from left-wing. Frank had taken his international bow a year earlier, also against Ireland, but in Belfast, and his effort at Roker Park was his only goal in 9 internationals.
Frank Forman stayed loyal to Forest, serving on the Committee for many years and being elected a life member. After his playing days were over, he set up a building contractor business with brother-in-law and fellow Forester Harry Linacre. He lived much of his life in West Bridgford and survived to see Forest lift the FA Cup again in 1959. Frank Forman passed on in December 1961, aged 86.
Forest's first overseas tour
In June and July 1905 Forest undertook a football promotional tour to Argentina and Uruguay. The sea journey took several weeks each way, with the Forest lads keeping fit by running around the deck of the ship! Eight games were played and all were won handsomely – Curee Orientales of Uruguay (6-1), and then Argentinian sides Rosinarios (6-0 and 5-0), Belgrano (7-0), Britanicos (13-1), Alumni (6-0), Argentinos (5-0) and Ligo (9-1). Overall the goal tally was 57 for and 3 against! The 'goals for' tally might well have been considerably higher had Forest goal machine of the time Grenville Morris been on the trip!
Long-serving Alf Spouncer, who had a Cup winners' medal from 1898, was there alongside some other Forest greats from that time – goalkeeper Harry Linacre, right-back Walter Dudley and left-half Bob Norris.

The Forest side that toured Argentina and Uruguay in the summer of 1905.
Back Row L-R – Bob Norris, Harry Linacre, H Hallam (Secretary), Clifford, Chas Craig, William Shearman, H S Radford (Vice President), Sam Timmins, Alf Spouncer, Fred Lessons. Front Row L-R – Walter Dudley, Thos Davies, Thos Niblo, George Henderson, Albert Holmes.
Any boost in team confidence brought about by the tour was soon eroded on the Reds' return to League action. After a 3-1 home win against Wolves on the opening day we were soundly beaten 3-1 at Preston North End in midweek, and 5-0 at Manchester City the following Saturday!
1959 Oddities
Allan Brown played inside-right for Luton Town against Forest in the 1959 FA Cup Final at Wembley, and later became the 7th Forest manager, serving the club between November 1973 and January 1975. Billy Bingham was also in that Luton side. The match was refereed by a certain Mr. J Clough of Bolton!
Dr Tinsley Lindley OBE, LL.D, BA (Cantab)
Tinsley Lindley was born in Nottingham on October 27th 1865. He played for several clubs but made his name with Nottingham Forest during various Cup exploits in the 1880s. Alongside Sam Widdowson he was the epitome of the 'Corinthian gentleman amateur' of his time. A tremendous all-round athlete, playing cricket for Notts. CCC and Cambridge University, rugby for Notts. RFC and football for Notts. County, Corinthians and Casuals among others, Tinsley was an academic as well as a sportsman. He refused to wear ordinary football boots when playing, preferring walking brogues instead, declaring that boots marred his great sprinting speed. Tinsley first appeared for England in 1886, scored on his debut and in each of his next eight consecutive International appearances - a record that stands to this day!

Dr. Tinsley Lindley
On retirement from football Tinsley turned his full attention to his law practice, after having been called to the bar in 1899 whilst still playing. He also lectured in law at Nottingham University and served as a County Court judge. For many years he practised from a suite of offices at 1 High Pavement, Weekday Cross. Tinsley also stayed loyal to Forest, serving on the Committee for several years. He was awarded the OBE in 1918 and died in Nottingham in 1940, aged 74.
Other football clubs in Victorian Nottingham
Apart from Forest and County there were several other clubs playing in the town in the early years of organised football, and they must've appeared regularly on each others' fixture lists. Among them were Nottingham Castle, Notts. Rangers, Nottingham Mechanics and Nottingham Manufacturing Company. Notts. County's original name was the Nottingham Lambs. Sadly, all folded at one time or another leaving the two main clubs to establish the Nottingham footballing tradition. Indeed, when the Castle club folded in 1878, their players joined Forest en masse, raising the Reds' playing strength considerably and making Forest one of the most formidable footballing outfits in the country.
3 o'clock, Saturday afternoon . . .
. . . that's when football matches kick off.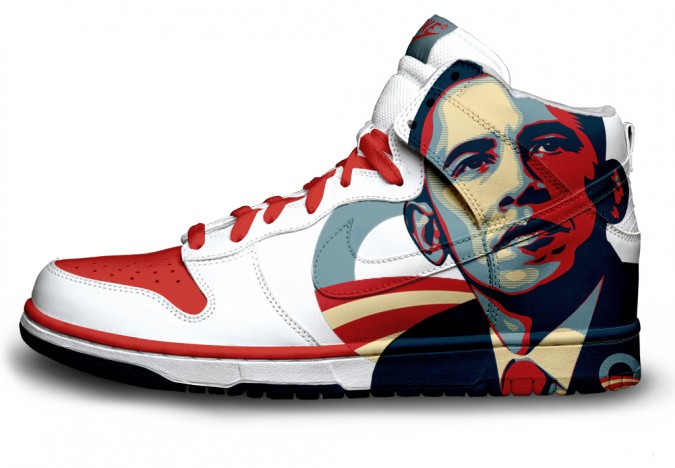 The traditional Saturday afternoon kick-off goes back to the Victorian period when it was common for the great mass of the urban working population to toil in the factories, warehouses and mills six days per week. The advent of the Saturday 'half-holiday' meant that people knocked off at noon and so had time to go home for a bite to eat and have the afternoon off. So . . . what better time to kick off the game than 3 o'clock. Nip home after work, have some snap, a couple of pints down the local and off down the footie with yer work mates. A discussion about how bad Forest were over a couple of ales afterwards then back home - AND . . . still got Sunday off!

B L I S S !
That alteration in Saturday working hours is probably the single most important reason why football changed from being a middle-class passtime into the mass spectator sport and working-class game that it did.
To be continued . . .
"Goowin dahn Satdeh?"

"Oooaah, assel seeyint Trent End, at Cluffyend.
Ope itzabit berrer nt lastun."

"Carntget muchwoss - mindjer . . . nowin Forris!

"Arr, neelehyuz baduz Notts!"

"Bleddyell! Assljumpoff Trent Bridge ifwegerras baduz them!"

"Me anorl. Algerrah nipper te fishus aht dahn Stoke Bardolf! Seeyerduck."

"Arr, seeyer Satdeh."