By car:
Go along the M27 (ignoring the M275 turn off for Portsmouth town centre) on to the A27. At the junction with the A2030 turn right towards Southsea/Fratton. Continue along the A2030 and eventually you will see the ground in front of you.
By rail:
The nearest local train station is Fratton, which is a ten minute walk away. Portsmouth mainline train station is at least a 25 minute walk away.
By bus:

Trouble Factor:
There is a small hooligan element, but unless you are a Southampton fan then the chances of encountering any trouble at Portsmouth are slim.
Fans Comments: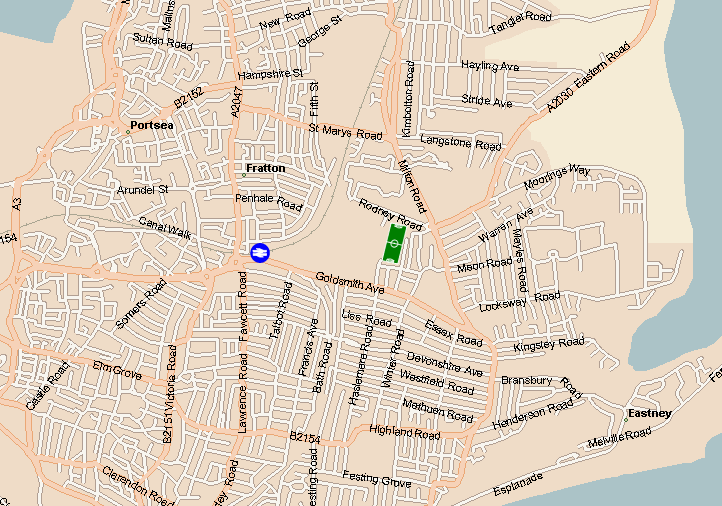 Click on Map to see a larger image