By car:
Most car journies will end up approaching the ground along the A66 Northern Route, which is well-signposted from the main north-south A19.
The best bet is to ignore signs for Riverside Park and leave the A66 at the third exit after the A19, following signs for Long Stay Parking. Leave your car in one of the car parks here, then follow the 'Boro fans through the tunnel that runs under Cargo Fleet Road.
By rail:
Leave the station by the north exit onto Bridge Street West. This becomes Bridge Street East, which you should follow for about a quarter of a mile, then turn right into Windward Way. This in turn becomes Dockside Road, from which the visiting supporters' turnstiles are easily accessed on the left.
Trouble Factor:
There is very little trouble at or around the ground.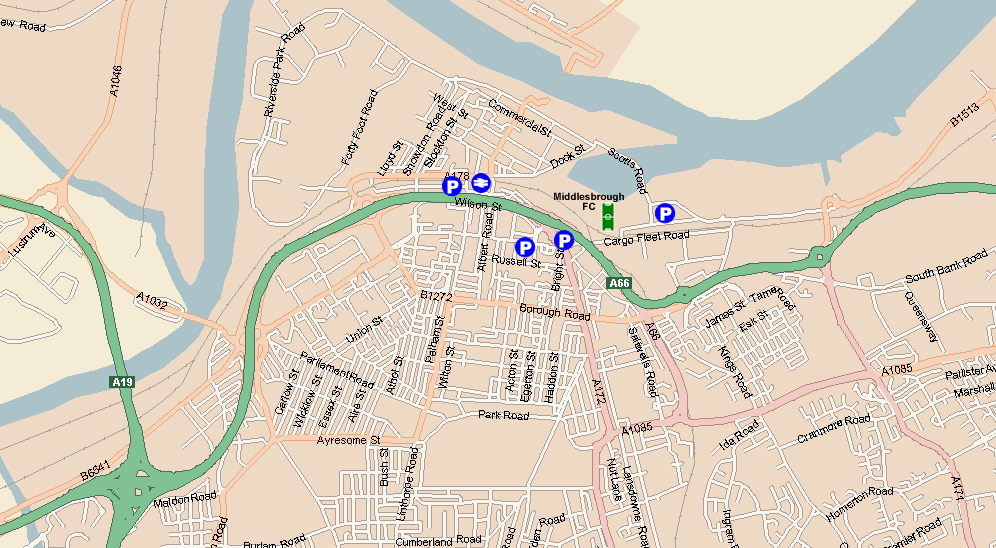 Click on Map to see a larger image