Football Aid 2014 – Play at The City Ground!


How would you like to Live Your Dream of running out at The City Ground alongside a Forest Legend before taking part in a 90 minute match on the hallowed turf?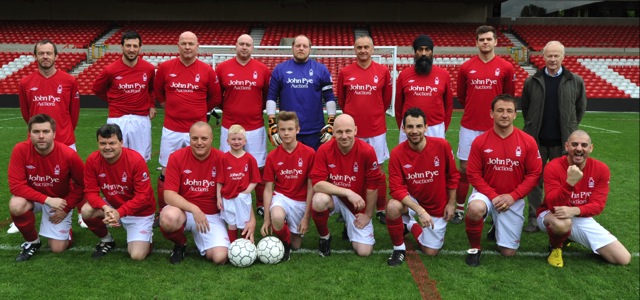 Well now's your chance as Nottingham Forest FC have once again joined forces with Football Aid - www.footballaid.com - to give fans the opportunity to play at The City Ground in 2014 and raise valuable funds for charity at the same time.

Football Aid offers Forest fans the unique opportunity to experience a matchday in the same way the likes of Kelvin Wilson, Andy Reid, Chris Cohen and co do every other week. Players will gain exclusive access to the pitch and tunnel areas, pull on their own personalised shirt in the official changing rooms, walk down the tunnel to the sound of a cheering crowd and step out on the pitch and represent Forest in a never to be forgotten 90 minutes of football!

To add to that, the matches at The City Ground have also been supported by a host of fantastic Forest legends in recent years, with the likes of Steve Hodge, Craig Armstrong, Frank Wignall, Peter Grummit, John O'Hare, Jason Lee, Des Lyttle (and many more) all lending their extra special support by playing alongside or managing the fans on their big day.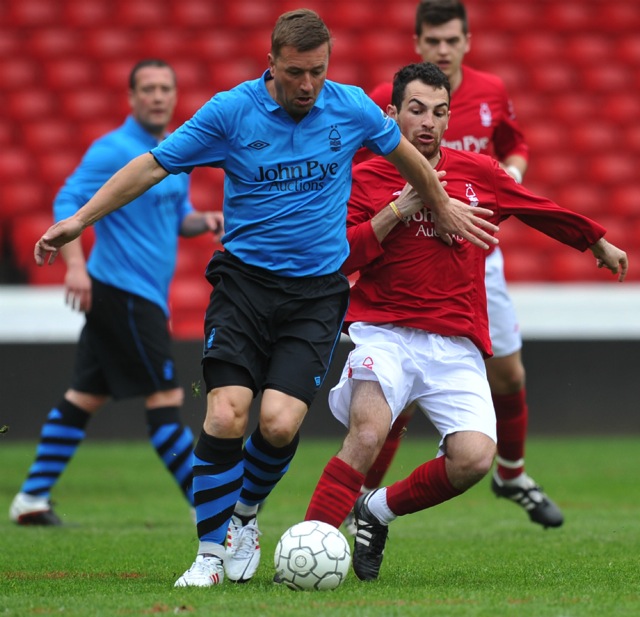 Positions are now available in our Auction Bidding and securing a position couldn't be easier, just visit www.footballaid.com and choose the Nottingham Forest game and then you'll have two options: Option 1: Bid to Play – Enter your Maximum Bid and if you're the highest bidder when the position closes you'll win your place on your Field of Dreams, or Option 2: Buy Now – Close the auction early and secure your place with a one off payment online. Positions close at regular intervals until Tue 12th March and opening Bids start from just £170.

Forest fan Stuart Annable played in 2013 and told Football Aid about his experience:

"Just wanted to say I had a fantastic day Saturday, it really was a realisation of a boyhood dream to play at Forest so a big thank you..!! My son was well looked after as the mascot and again a big thank you for the chance to walk out on the pitch with him. The staff were very good and the day well organised, everything went smoothly and no complaints about how the day was run. Nigel Jemson gave a real good account of himself on the pitch.
Brilliant day, if my legs stop aching I might even sign up for next year."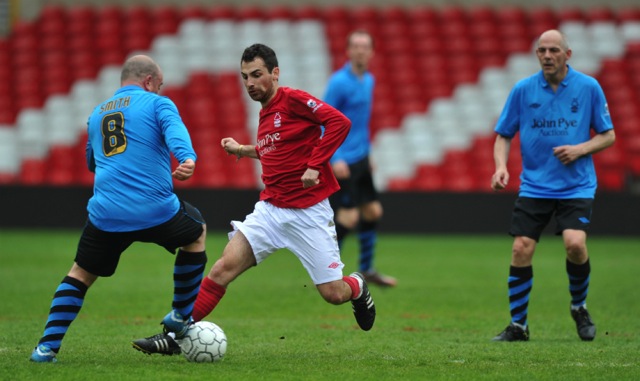 So if you're keen to secure a place on your Field of Dreams this season, why not visit www.footballaid.com and sign up today! Alternatively if you'd like any additional information, you can call Football Aid on tel: 0131 220 5999, e-mail: [email protected], post on their Facebook page: www.facebook.com/footballaid or send a tweet to @FootballAid.
Since forming in 2001 Football Aid have allowed over 14,000 football fans the chance to Live the Dream in 535 charity matches all over the UK. The unique concept was the brainchild of businessman and Football Aid Chairman Craig Paterson and funds raised from this year's events will benefit the work of a charitable project nominated by Nottingham Forest FC, as well as projects nominated by Football Aid's parent charity Field of Dreams.